Dr. James W. Ballrick II is an "In network" provider sending dental claims to most of the major carriers including, but not limited to:

Participating Aetna Dental Plans:
Aetna Dental Access®/Vital Savings by Aetna®
Aetna HealthFund®/Aetna DentalFund®
Aetna HealthFund®/Aetna DentalFund® with PPO II Network
Aetna Individual AdvantageSM Dental PPO
Dental EPP
Dental EPP with PPO II Network
Dental PPO/PDN
Dental PPO/PDN with PPO II Network
---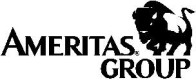 Ameritas Group Dental Plans:
Classic (PPO) Network Provider
---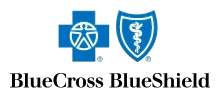 Blue Cross Blue Shield Insurance Plans:
Anthem Dental-OH
Dental Blue 100
Dental Blue 100/200/300
Dental Blue 200
Dental Blue 300
Dental Blue Complete
Dnetal Blue-OH
Dental Complete
Dental Prime
National Account Dental
Smart Access-OH
---

Insurance Plans:
Careington Care Platinum POS
---

Cigna Dental Insurance Provider
Cigna Dental Insurance Plans:
---
---

Delta Dental Insurance Plans:
Delta Dental PPO
Delta Dental Premier
---
Guardian Dental Insurance Plans:
Guardian PPO
DentalGuard Preferred
DentalGuard Alliance / DentalGuard Preferred
First Commonwealth - Cook County
DentalGuard Preferred Select
First Commonwealth
---

Humana Dental Insurance Provider
Humana Dental Insurance Plans:
CARE
DSAVEP
LOYAL
PPLUS
SIMPLE
---

Metlife Dental Insurance Provider
Metlife Dental Insurance Plans:
PDP
PDP Plus
Federal Dental (FEDVIP)
---

Principal Financial Group Dental Insurance Provider
Principal Financial Group Dental Insurance Plans:
---
Dental insurance is different from medical insurance. Therefore, we are able to accept most policies even if they are not listed above. Please call us so we can help you get information on your plan.
We file dental claims on your behalf and can immediately provide you with your benefits and co- payment information. Nearly all dental carriers have a patient co-payment that patients pay on the date of their appointment. We offer our patients the convenience of paying with most major credit cards as well as an affordable zero interest dental payment plan called Care Credit.